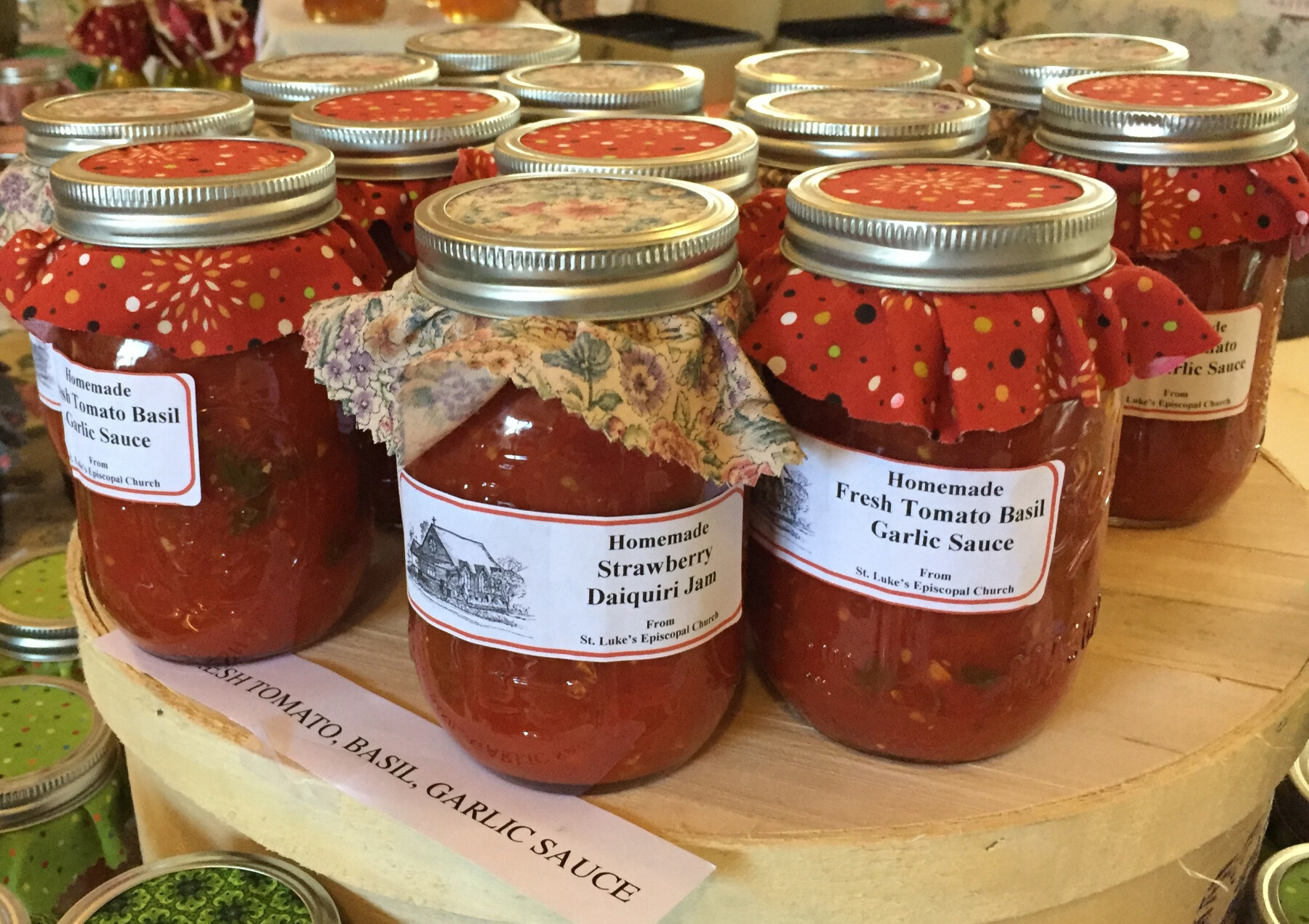 Saturday, November 03, 2018
,
11:00 AM - 4:00 PM
FALL BAZAAR
ST. LUKE'S EPISCOPAL CHURCH
NOVEMBER 3, 2018
St. Luke's Episcopal Church in Sea Cliff will have their annual Fall Bazaar, Saturday, November 3, 2018 from 11:00 a.m. to 4:00 p.m. in the Parish Hall on Glenlawn Avenue.
The Bazaar's renowned Country Kitchen will be selling their delicious homemade array of jams, jellies, sauces, herb infused oils, BBQ sauce, fudge, peanut brittle, pies, cake and cookies. Also featured is a wheel of Vermont Made Aged Cheddar Cheese custom cut to your order.
There will be a crafts table featuring handmade items, advent calendars and French milled soaps. Our raffle table has many great prizes not to be missed, try your luck. Also there is a fantastic Unique Boutique table featuring many exquisite items for purchase. The Sunday School will be having a raffle of their own, always a lot of fun.
St. Luke's Thrift Shop will be opened to offer a wide variety of items at bargain prices including ladies sweaters, men's shirts, linens, lace, and bric-a-brac for the home.
Take a break from shopping, and enjoy lunch at our famed Café where you will be tempted with delicious homemade soups, Padre MacDonald's "Porkapalooza" sandwiches, hamburgers, turkey burgers, or hot dogs. All food is prepared on premises. Enjoy a refreshing glass of freshly pressed apple cider (made from a special blend of New York State apples), and take a bottle home to enjoy later!
Come early, stay late, there is something for everyone…you won't be disappointed!
St. Luke's Episcopal Church
253 Glen Ave.
Sea Cliff, NY 11579
(516) 676-4222