Sunday, September 29, 2019
,
11:00 AM - 12:00 PM
Rector's Forum - Things in Common; Books, Liturgy & Life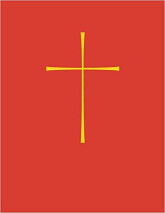 Part One
Sunday, September 29
11AM
Library or Rector's Office
Join our Rector, Jesse Lebus, for a discussion about the Book of Common Prayer (BCP) and it's place in our faith and tradition. In this second class of the series we will take a closer look at the form of our Sunday service, the Eucharist. How does it shape our belief? What is the most important part to us? It becomes so familiar that we often miss its power in drawing us together.
"The people who use the prayer book will shape the liturgies within it according to their skill, knowledge, and beliefs, and the resulting liturgies will reflect the infinite variety of gifts within the church." Bishop Jeffrey Lee, Chicago